The easy-access drawer
Use the counter-height mid drawer to easily access the things you use
most, like family favourites, healthy snacks, or anything you want kept at a
different temperature (like cheeses). It's energy-efficient, and oh so
practical.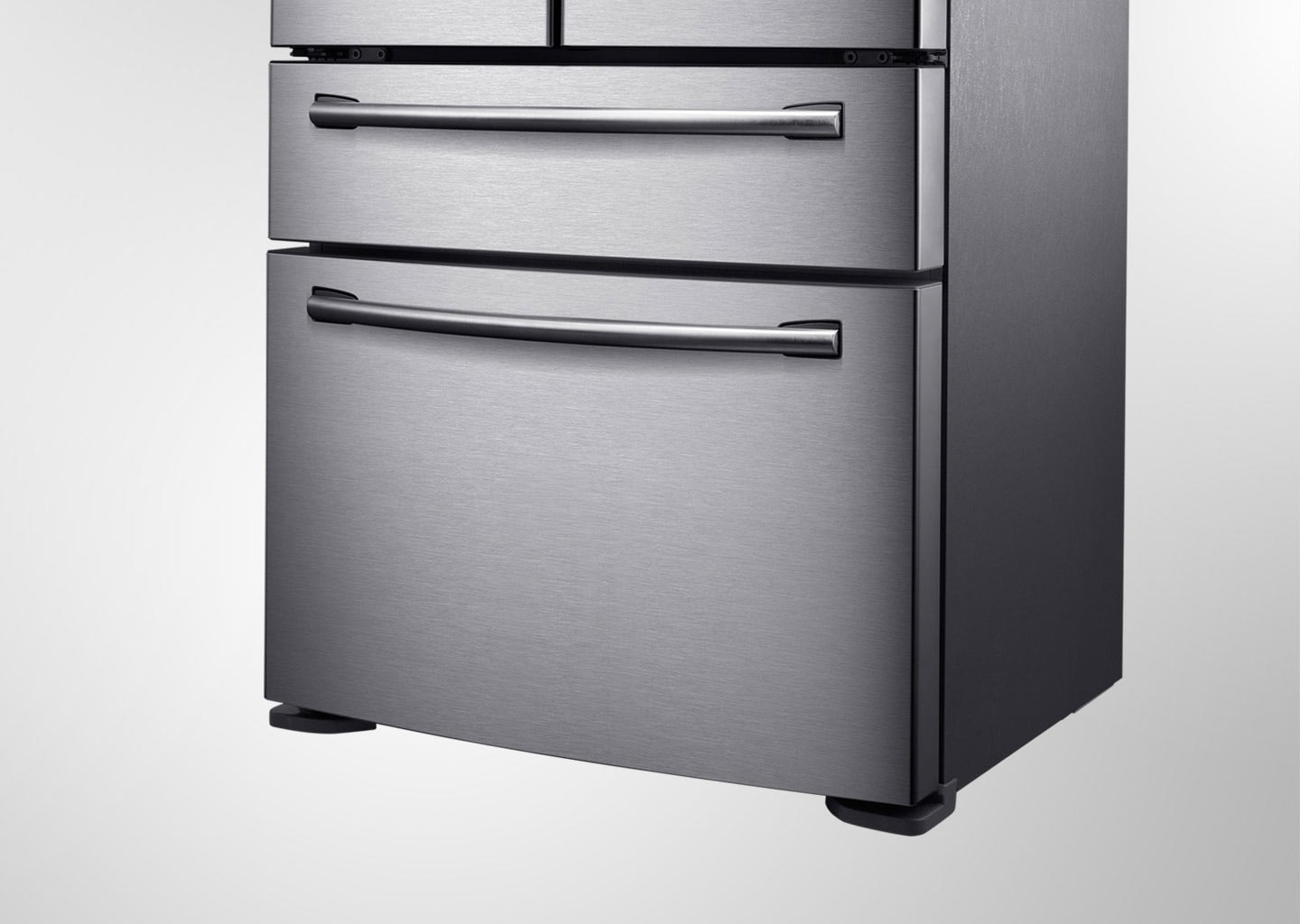 Set the fridge, set the freezer
Independent systems give you more precise control, so you can set
the temperatures exactly how you want them. (No more frozen
milk or soft ice cream.)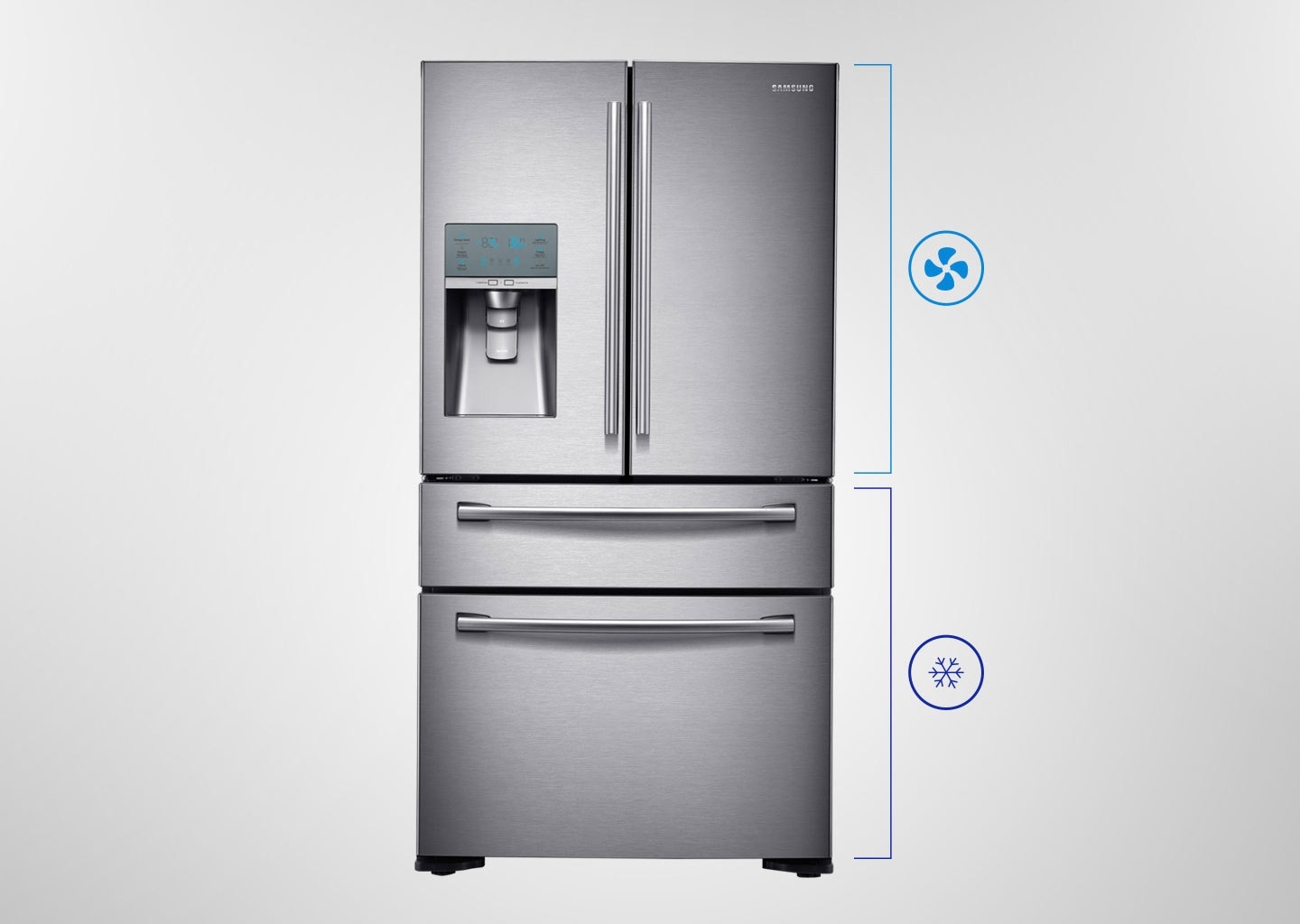 Open up to a bigger view
Super-deep French doors let you see everything at once, so you'll never have to spend time searching—and wasting energy.
Built to store
Lots of storage space is ideal for a large, busy family or veteran party host. Varied compartments, dividers and adjustability make this fridge an organiser's dream.
Simply elegant
Sleek stainless steel is designed to blend harmoniously with any kitchen.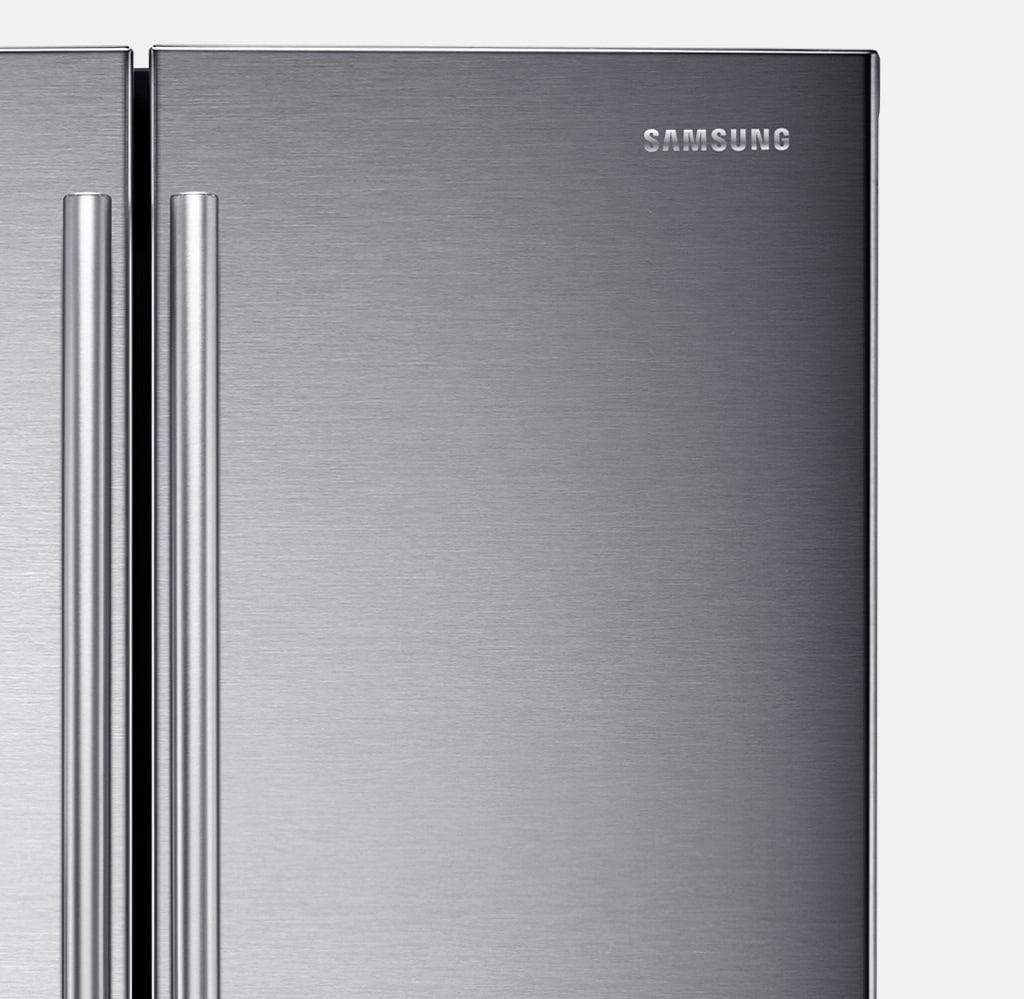 Customize it
A slide-and-fold shelf adds extra flexibility to your fridge. Fit an oversized cake box and still have room for wine.