Bosch Mixed Cooker
The freestanding cooker with gas cooktop and electric oven: achieve good results on one level.
The stainless-steel gas cooktop: its high quality and premium design lets you enjoy cooking longer.
High output burner: cooking at up to 3 kW.
3D Hotair: perfect results thanks to optimal distribution of heat on up to 3 levels simultaneously.
EcoClean Direct: almost no cleaning is necessary thanks to a special coating of the rear wall that automatically absorbs grime.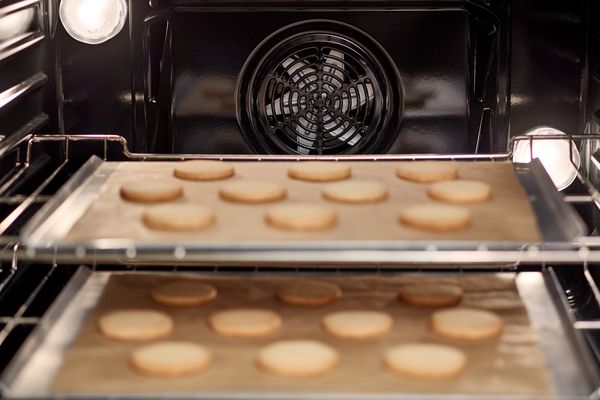 Evenly baked results – on up to three levels.
This function distributes heat quickly and evenly throughout the oven, making it possible to cook on up to three levels simultaneously. Sweet and savoury dishes can be cooked at the same time without mixing flavours.
Turn your oven into a cleaning aid.
EcoClean Direct, the energy-saving cleaning aid, makes oven cleaning easy. A special coating of microfine ceramic spheres on the back wall breaks down grease spatters while you bake or roast – for the entire service life of the appliance. Saving you time and energy.