LED Lighting
LED Lighting is more energy efficient & has longer life span than conventional bulb lighting. Multiple location at the top in freezer and back in fridge for better illumination even with food loaded condition.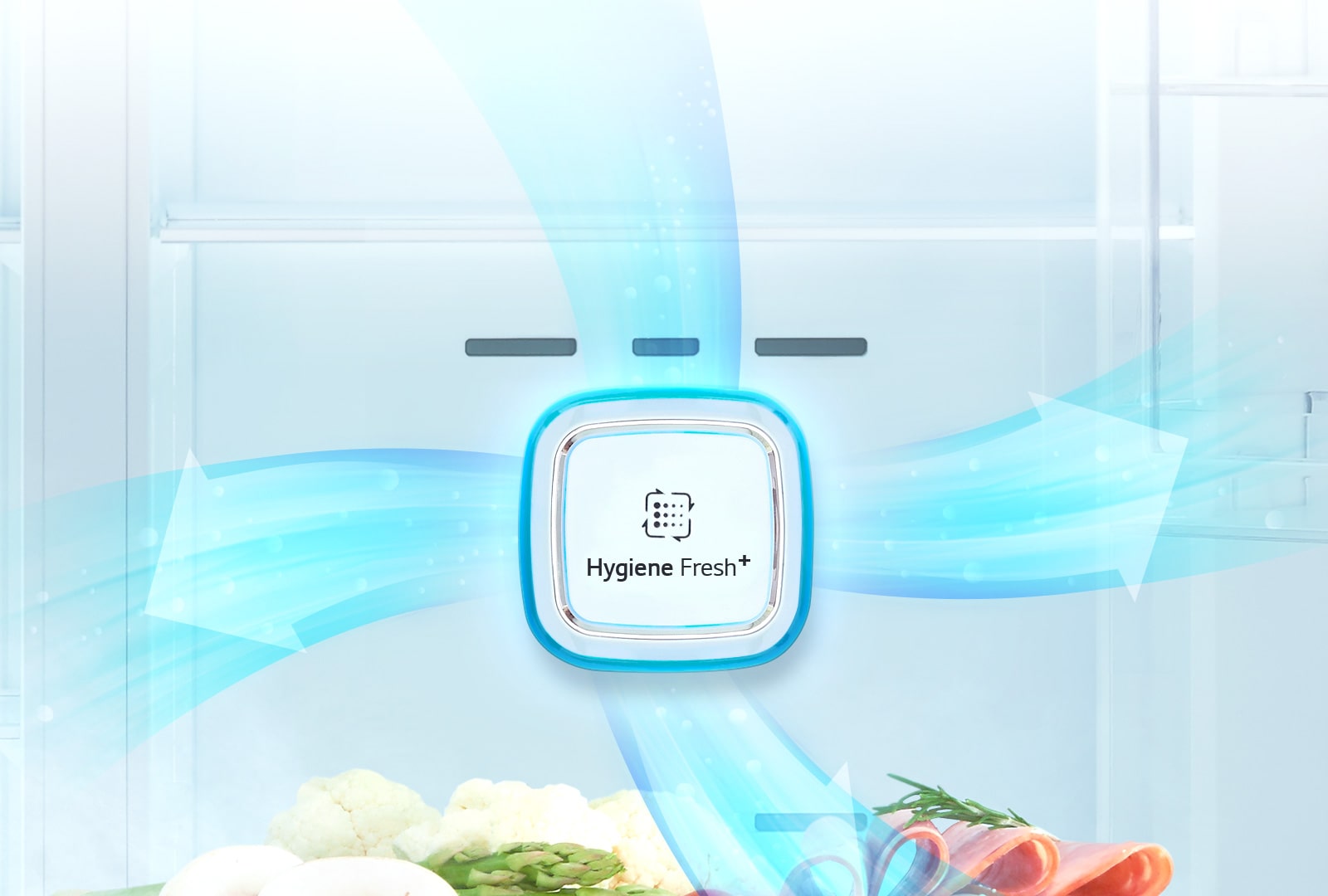 Hygiene FRESH+TM
99.999% Fresh Air
The intelligent air filter can not only remove bacteria up to 99.999%, but also minimize bad odor in the refrigerator. In addition, you can keep your food items fresher in the cleaner condition.
TOTAL NO FROST
LG No Frost System cools down the bottled water 4 hours faster than frost cooling. Cool air spread evenly from the top to the bottom of the refrigerator. You can enjoy even temperature anywhere in your refrigerator.