InstaView Door-in-Door™
Knock Twice and Easily Access Your Favourites
The evolution of Door-in-Door™ continues with InstaView Door-in-Door™. Simply knock twice on the sleek glass panel to illuminate the contents inside without losing your cool.
InstaView
Door-in-Door™
With two quick knocks on the sleek glass panel, see inside the quick & easy access compartment for your favourite snacks and beverages without opening the door, reducing cold air loss to help keep food fresher longer.
Matte Black,
Premium Bold Finish
Bring the latest design trend into your kitchen with the boldness and beauty of black.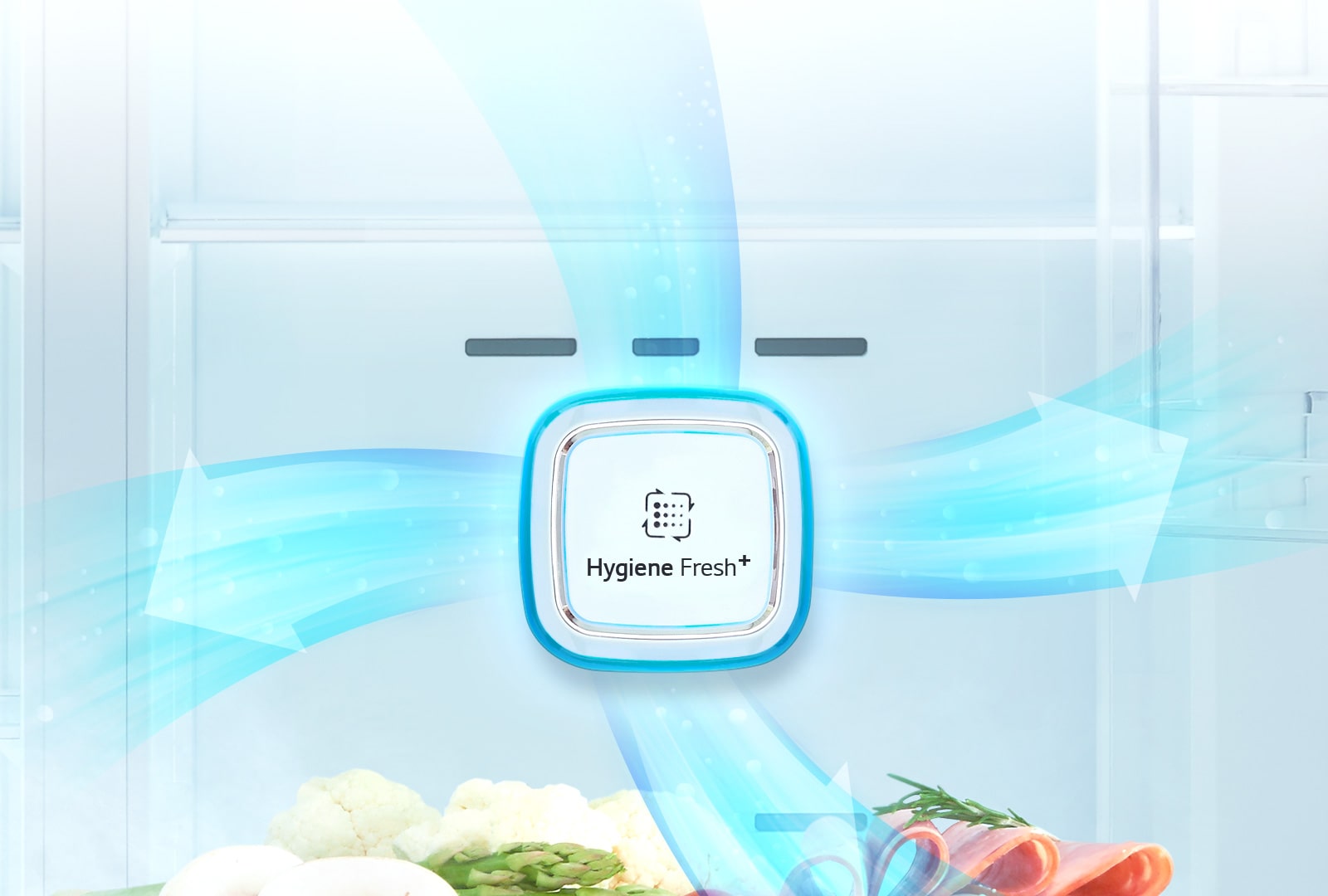 Hygiene FRESH+TM
99.999% Fresh Air
The intelligent air filter can not only remove bacteria up to 99.999%, but also minimize bad odor in the refrigerator. In addition, you can keep your food items fresher in the cleaner condition.
Inverter Linear Compressor
With less vibration, moving parts and noise than a conventional LG compressor system, the LG Inverter Linear Compressor is quieter and more durable.
Smart Storage System
Ultimate Convenience to Your Kitchen
This modern French door fridge is an entertainers delight with storage options such as the Extra Space compartment for your small or loose items, a retractable shelf for your taller items and the SpacePlus™ Ice System that is built into the fridge door so you can utilise your whole top shelf.
The Slim Indoor Icemaker creates space
Our innovative ice maker system is built in the fridge door to give you wide open shelf space whilst still allowing for storage on the door.
Retractable Shelf to store Tall items
You can adjust your shelf by sliding it back when you are storing tall and bulky bottles or pots.
Extra Space
Additional space for such items, eggs, cheese or ham slices.
Square Pocket Handle & Dispenser Display
Sleek and Premium Design
Designed with a sleek Pocket Handle, Push Button to access the Door-In-Door™ panel and 708 litres of capacity, enjoy the convenience and storage of this modern and very stylish French door refrigerator.
Remotely Adjust Your Fridge Settings
With a compatible smartphone and LG Smart ThinQ™ app you can remotely adjust temperature settings so your fridge is ready to accommodate a large grocery spree.