Our ActiveWater 60 in A++: Especially good for the environment and your budget, thanks to very high energy efficiency.
A++: rinses very economically thanks to high energy efficiency.
SuperSilence: exceptionally quiet operation at only 44 dB.
HygienePlus option: rinsing with higher temperatures for highest hygienic performance.
VarioFlex basket system und VarioDrawer: Great loading capacity and more room.
VarioSpeed Plus: rinses three times faster with optimum cleaning and drying results.





Highlights
Convenience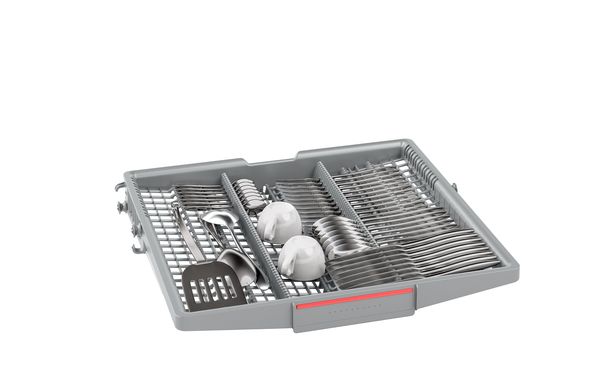 Now your dishwasher features high-level flexibility.
Sometimes you can't fit everything you want into your dishwasher because of its inflexible setup. The VarioDrawer is an extra level at the top of Activewater dishwashers, which solves this problem. It is the ideal place for cutlery and smaller kitchen utensils like ladles or whisks and can even fit espresso cups. This gives you more flexibility when loading your dishwasher and leaves more space in the bottom basket. The cutlery basket can also be replaced by the VarioDrawer to create capacity for up to 14 place settings in 60cm dishwashers and 10 place settings in 45cm dishwashers. As a result, your dishwasher will allow for more flexible and comfortable loading.
Height-adjustable up to 5 cm at 3 levels even with a fully loaded top basket
Thanks to the triple Rackmatic system, the height of the top basket can easily be adjusted by up to 5 cm. And you can do this when it's fully loaded. That means even more adjustment options and thus maximum flexibility.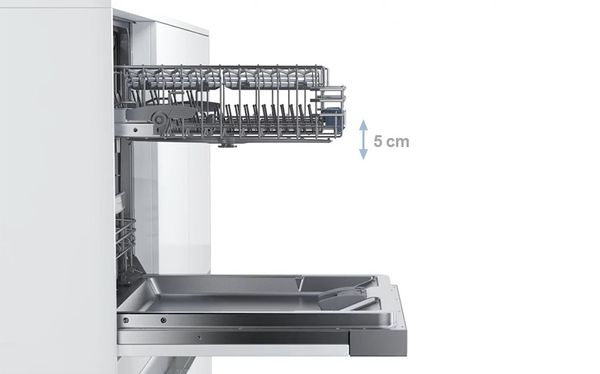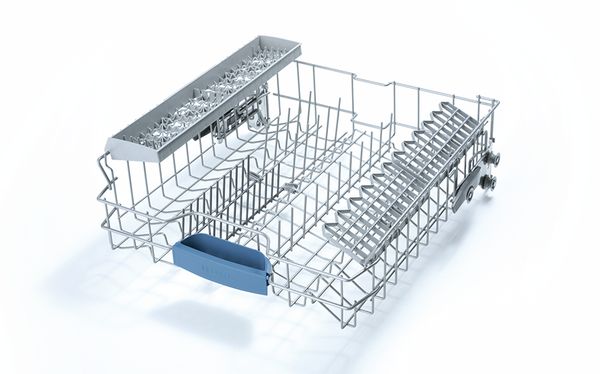 VarioFlex Pro
The innovativeVarioFlex Pro basket system offers a wide range of adjustment options. Thanks to the red touchpoints and Rackmatic lever, you can always see immediately where and how you can adjust the baskets flexibly to the dishes to be loaded. This means more dishes can become dazzlingly clean – in just one wash.
Automatic programmes
Ensure the optimum cleaning performance automatically. Water usage, the water temperature and the rinsing time are adjusted exactly to how dirty the load is, providing the best results while saving water and energy.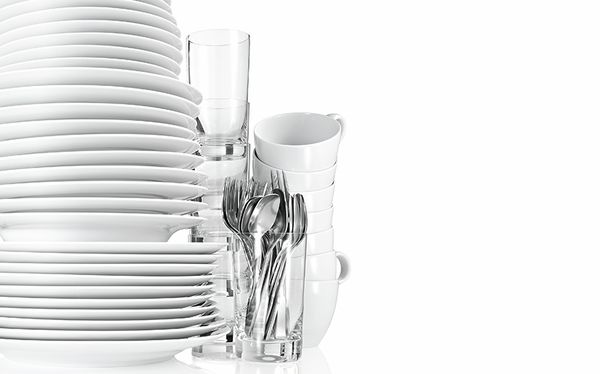 Sustainability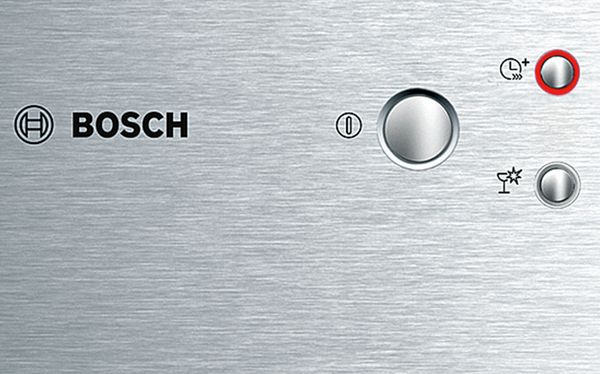 Rinses three times faster with optimum cleaning and drying results with VarioSpeed Plus.
Use the VarioSpeed Plus option to wash and dry a full load of dishes perfectly clean in the shortest of time. Rinse time is reduced at the push of a button by up to 66% with the usual high cleaning efficiency. Simply activate the VarioSpeed Plus option when you need dishes fast, e.g. at family celebrations or birthday parties.
Heat Exchanger: always the right temperature for optimal dish care.
Dishwashers with heat exchangers treat precious glasses and porcelain with particular care and no risks. Water is pre-heated in the rinsing tank to avoid any temperature shocks.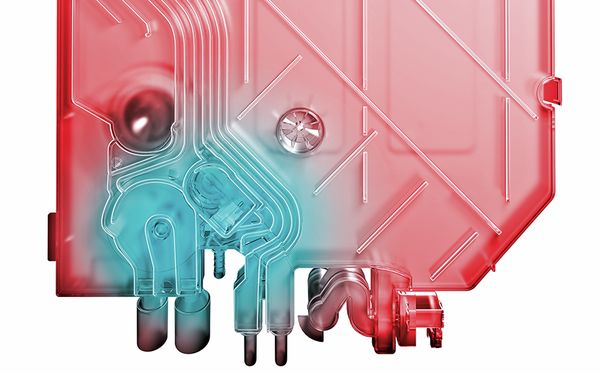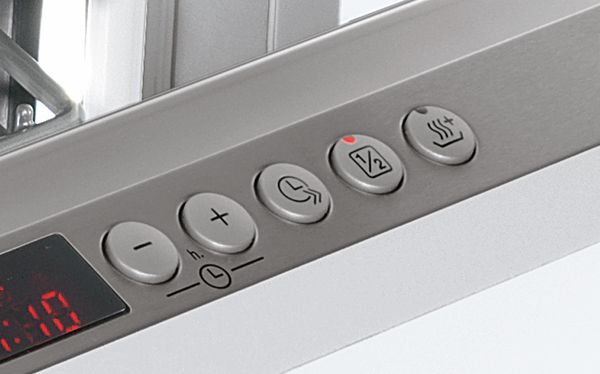 HalfLoad option: saves time, water and electricity.
Sometimes you can't wait for the dishwasher to be full before you need to clean your dishes. With the HalfLoad option this is not a problem because it is an ideal cycle for washing fewer dishes. That's how you do not only save water but also save time.
Perfect cleaning results without wasting a drop of water.
AquaSensor: Stain detection for brilliantly clean dishes.
The AquaSensor regulates the water usage depending on the type and degree of soiling, using light beams to manage the rinse. Depending on remaining food particles, grease or detergent residues in the rinse, the rinsing process is assessed to determine whether it needs to be continued.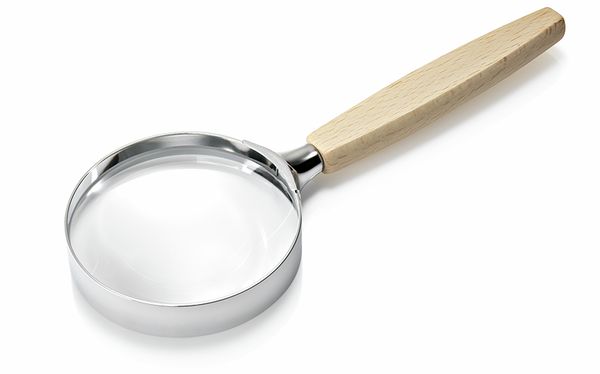 Health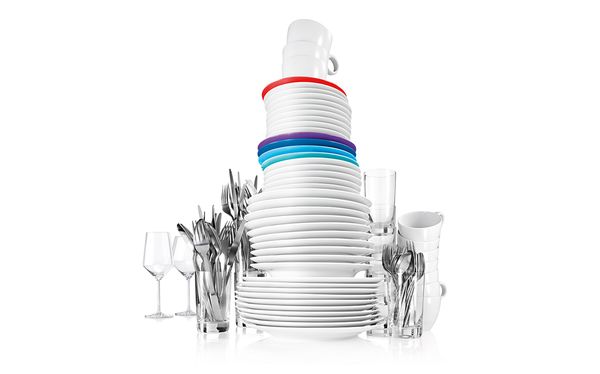 HygienePlus
For total piece of mind, select HygienePlus. A hotter final rinse is held for longer with temperatures of up to 70°C for higher anti-bacterial performance. Hygiene plus is therefore ideal for anyone who requires the highest hygiene standards, for example allergy sufferers or families with small children.*
*please note that although the HygienePlus program is perfect for cleaning chopping boards, chidren's plates, cups and bottles etc., it is not suitable for sterilising baby bottles.
SuperSilence (42-45 dB)
The silence program is the quietest way to run your dishwasher. By activating it, you automatically reduce the noise levels of your dishwasher to the lowest minimum possible. This is achieved by an especially adapted Eco 50 °C program, a reduced spray pressure and extended cleaning phase.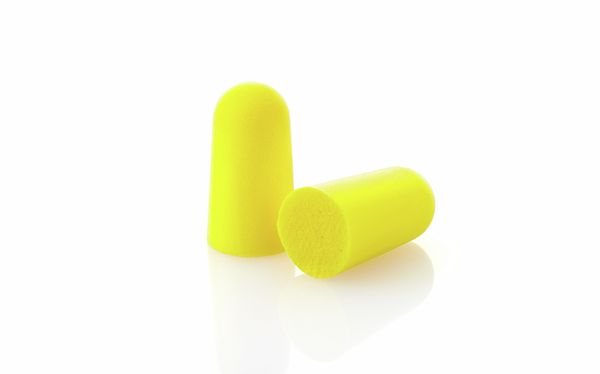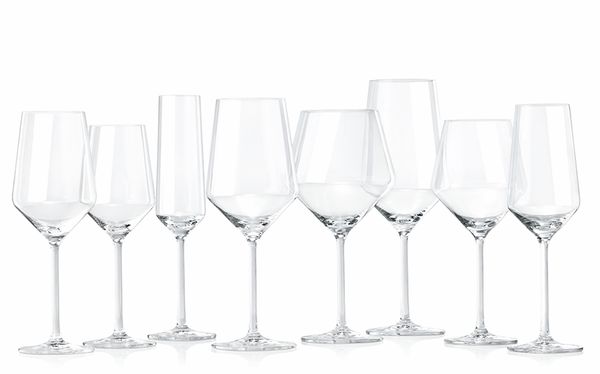 Glass protection
Glass protection for gentle care for your glasses and delicate dishes. Because soft water causes glass corrosion, Bosch dishwashers with glass protection regulate the degree of hardness. This is how we optimize the protection of valuable glasses and delicate china with special care.
Performance
Easy pre-select programme start for the desired start time.
With the time delay function you can pre-select the programme for the desired start time. This allows you to handle your appliance conveniently, at any time during the day, during work hours or at night. After the start of the programme a display indicates the precise remaining time.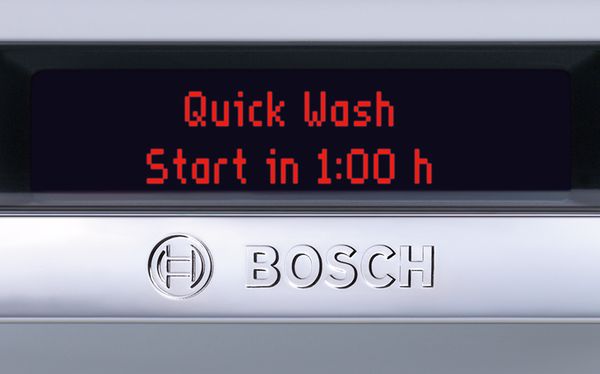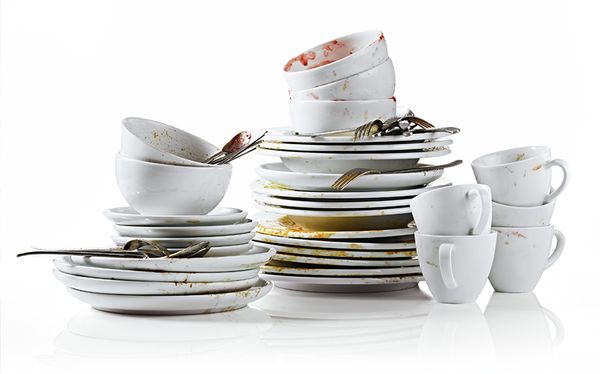 LoadSensor
The LoadSensor function helps you save water and energy when washing fewer dishes.
Smaller loads require less water. Sensors detect this and adjust the water level accordingly.
ActiveWater technology: less water, less energy, more performance.
This innovative rinsing technology maximises efficiency and ensures environmentally friendly rinsing for excellent cleaning results. The water and energy is saved through targeted water distribution, optimised filter technology, faster heating and higher pump performance for increased water circulation.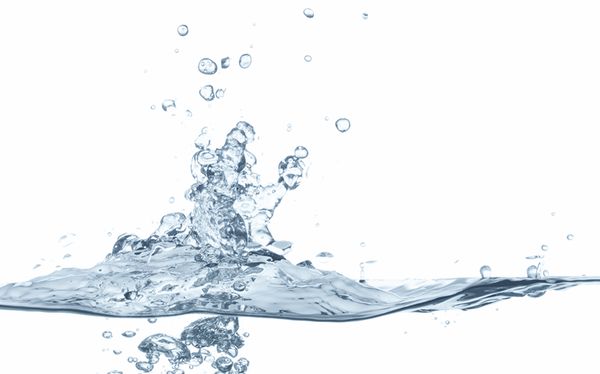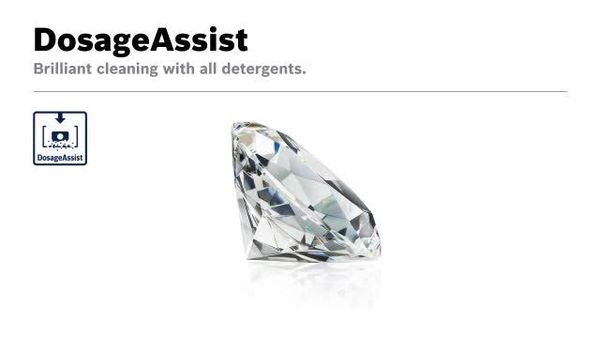 DosageAssist ensures optimum results thanks to effective dissolving of the cleaner tab.
The DosageAssist ensures optimal cleaning results and a quieter wash. The detergent drops out the detergent dispenser and into a special tray on the top basket where it gets completely dissolved.
The washing machine that protects itself from water damage.
We at Bosch care about your laundry and also about your home safety.The AquaStop System consists of a double-walled feed hose, a mechanical valve in the feed hose and a visual display. Water running out collects in the hose casing and causes a sponge to swell up, which then stops the flow of water mechanically. Bosch offers protection against water damage, wash after wash.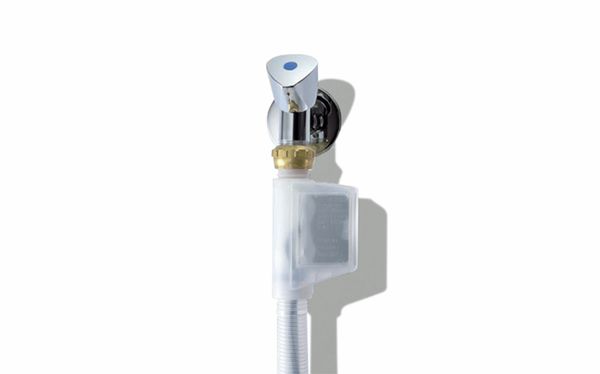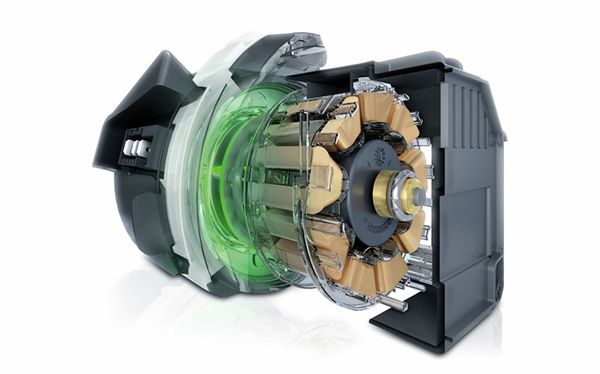 EcoSilence DriveTM: powerful, durable, quiet and efficient.
Keeping the house clean can be difficult. Keeping it quiet can sometimes feel impossible. Our dishwashers with EcoSilence Drive deliver high-performance cleaning with low noise emission. Equipped with a brushless, energy-saving motor that optimally reduces friction noise, the EcoSilence Drive ensures a much smoother, quieter operation. Now you can enjoy a home that is as quiet as it is clean.
| | |
| --- | --- |
| List of programmes | Auto, Eco, Intensive, Pre-Rinse, Quick wash |